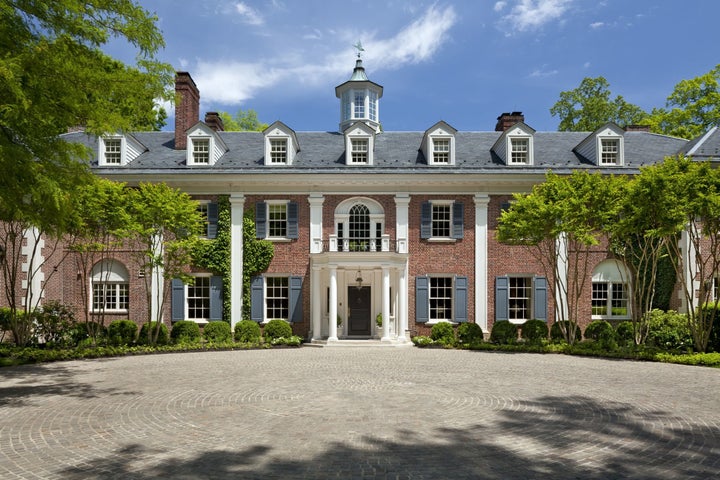 The former home of Jackie Kennedy, Merrywood estate sits on seven private acres on the Potomac River.
Merrywood, the massive seven-acre estate where style icon and former first lady Jacqueline Kennedy Onassis grew up, is on the market for $45.5 million. Nestled on the Potomac River in McLean, Virginia, not far from Washington, D.C., the home is one very pricey piece of Kennedy family history.
Jackie Kennedy moved into the home as a child after her mother married its owner, Standard Oil heir Hugh D. Auchincloss, Architectural Digest reports. Subsequent residents included author Gore Vidal, Washington power couple Wyatt and Nancy Dickerson and current owner and AOL co-founder Steve Case. For decades the home has entertained celebrities, artists and notable visitors, including Nancy and Ronald Reagan.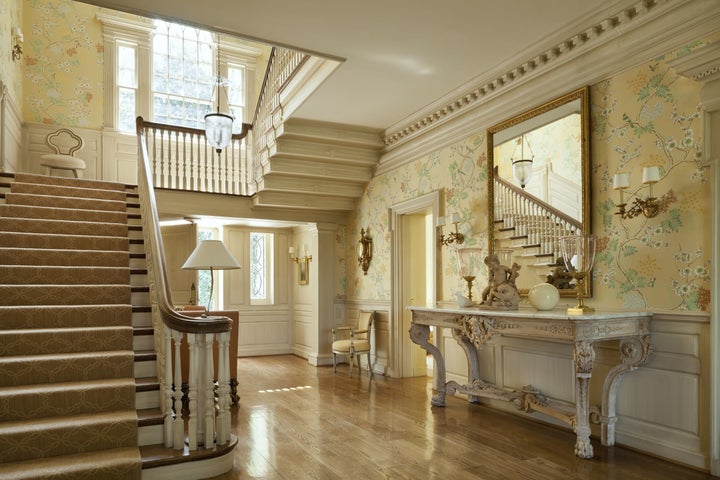 The grand entry hall opens to airy rooms for entertaining and parties.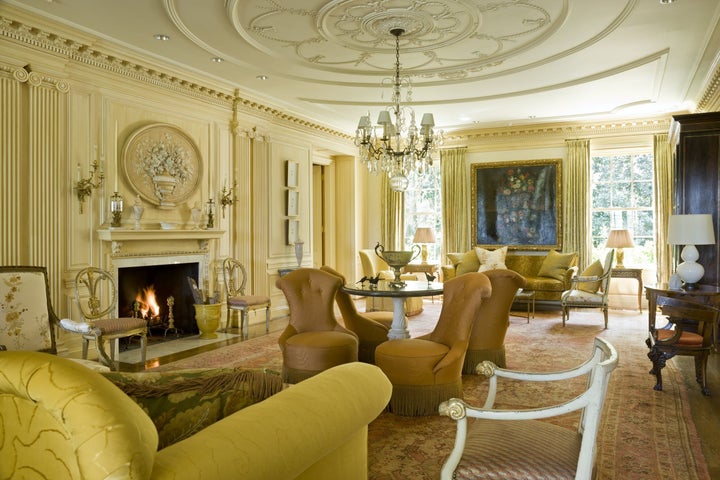 The home features four cozy fireplaces, according to the listing.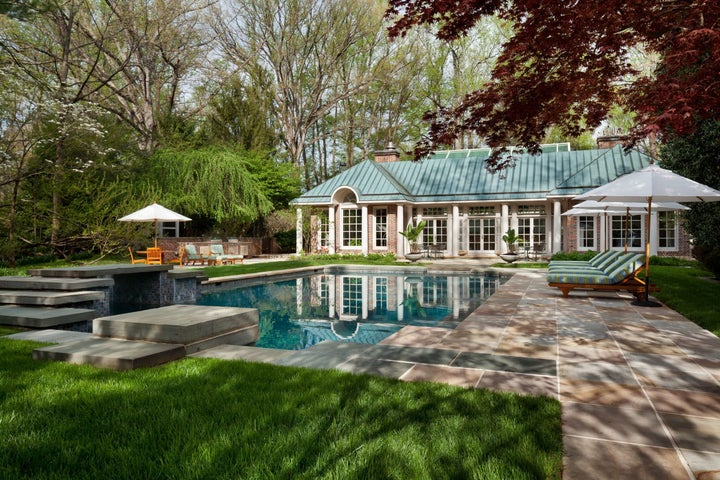 Indoor and outdoor pools make the most of Virginia's seasons.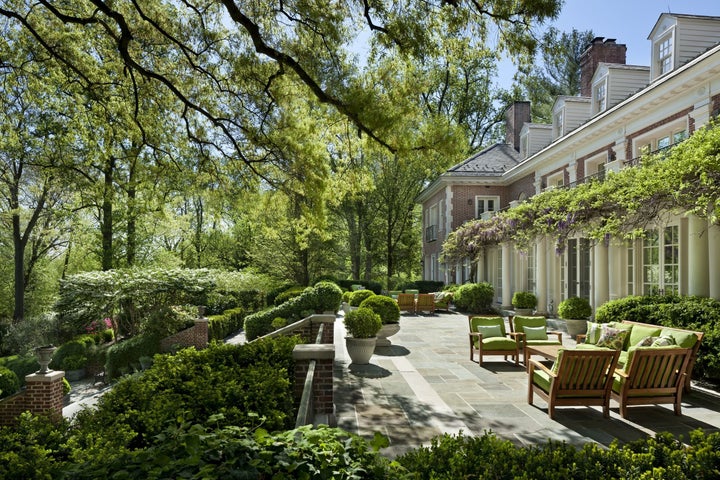 The formal gardens provide a perfect spot for "intimate al fresco dining."
At 23,000 square feet, Merrywood has nine bedrooms, 11 bathrooms, two partial bathrooms, a tennis court, two pools and a fitness center, according to its listing with Sotheby's.
Then there's the family lore: Homeowners can sleep in Kennedy's former bedroom, which overlooks the river on the third floor, listing agent Mark Lowham told HuffPost.
"There's nothing else like [Merrywood]," said Lowham. "No property that has this combination of history, sheer quality and location."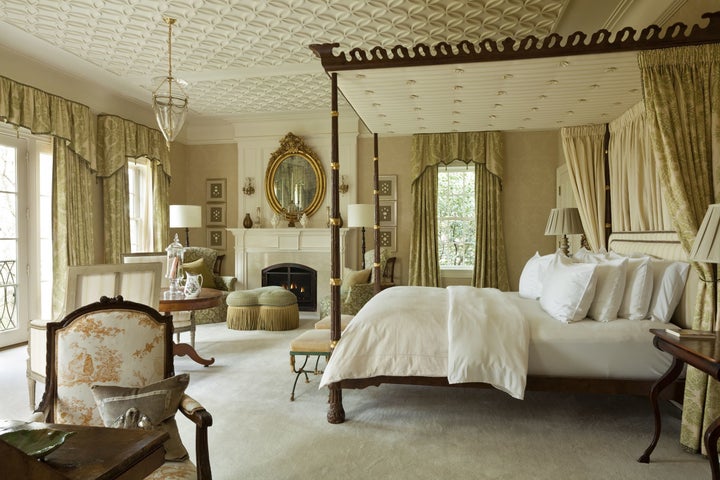 Nine ornate bedrooms leave plenty of space for guests.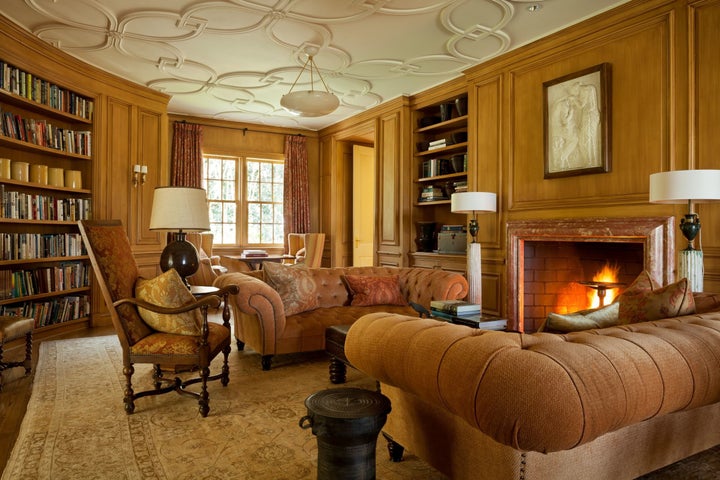 A private study connects to the second-floor "family quarters."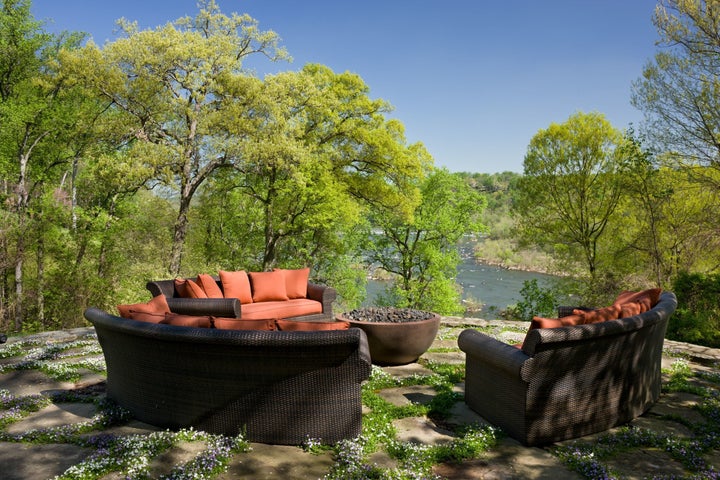 Outside, a patio comes with views of the Potomac River.
Merrywood has been heavily renovated since it was built in 1919, Curbed reports, but it retains its original charm. Outside, there are still formal gardens, dining areas and a carriage house with offices and staff housing.
If purchased for a figure anywhere near its asking price, the Georgian-style home will be the most expensive ever sold in the area, according to The Wall Street Journal.
We'll start saving ASAP.